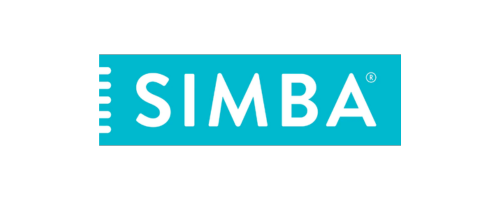 Unlocking the Potential of TikTok for Simba Sleep with Highrise's Full-Funnel Approach
Established in 2016, Simba Sleep has rapidly become a behemoth in the direct-to-consumer (DTC) mattress sector. With a revenue exceeding £100 million and profitable, we at Highrise are incredibly proud to have been Simba Sleep performance marketing agency since the beginning of 2020. Having initially partnered with Simba Sleep to manage their paid media on Facebook, Instagram and Google, in 2021 we were looking to venture into new channels that would drive incremental growth. Enter TikTok.
Before launching into this new channel, we had several vital questions to address: could TikTok genuinely bring about incremental growth? Is it possible to construct an effective sequential marketing funnel on TikTok? How proficiently can we optimise and measure outcomes, both pre-click (platform data) and post-click?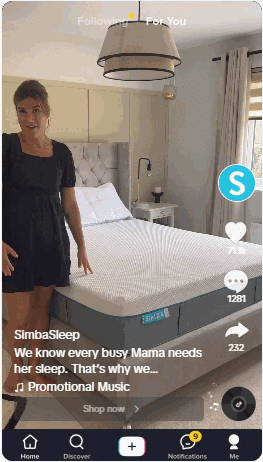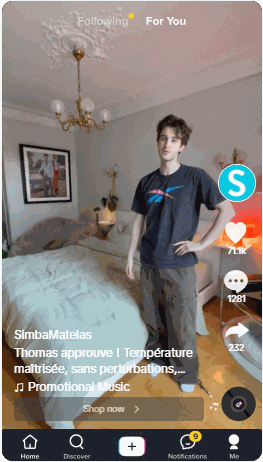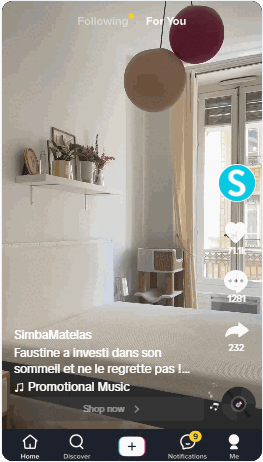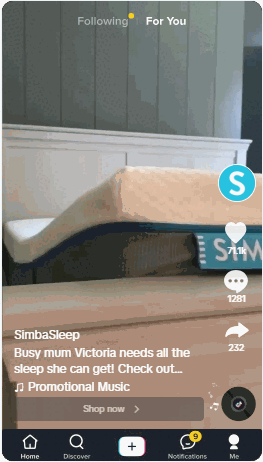 The Allure of TikTok: Why We Chose It
Several key attributes make TikTok a compelling platform for ecommerce brands such as Simba Sleep:
Although considered a haven for younger audiences, the platform remains an underutilised channel for e-commerce. A lot of brands (including their media teams or agencies) don't get it and struggle to make the channel work. TikTok has millions of converting users. We have proven this in a variety of markets.
The user community actively engages with quick, scrollable, bite-sized posts. Native content that has significantly lower cost of production performs well and drives good engagement.
The platform's targeting and measurement tools are akin to Meta Ads Manager, offering comparable insights. Sophisticated funnels can be built out based on levels of engagement within or outside of the platform. For audience targeting we can leverage lookalikes, interests, hashtags and more. 
It often costs less to drive traffic through TikTok than through other platforms.
Using TikTok allows brands to reduce dependency on Meta platforms, providing a hedge against potential vulnerabilities.
The platform is welcoming to brands and offers numerous content creation possibilities. Content that performs well on TikTok is not high touch and typically is extremely low cost to produce.
Implementing a Strategic TikTok Marketing Funnel
A haphazard channel test would be fruitless. We drew from our wealth of experience with other advertisers on TikTok to identify the challenges inherent in building an effective sales funnel on the platform. We recognised that, like Facebook or Instagram, TikTok is merely a tool—no one opens the 'For You' section in the app intending to purchase a mattress.
To address this, we focused on crafting a multi-touchpoint campaign strategy, otherwise known as sequential messaging. 
Both the pre-launch phase and the actual campaign launch were meticulously planned, incorporating precision in audience segmentation, exclusion strategies, and reporting protocols. Our objective was to ensure minimal audience overlap between Meta and TikTok.
Bespoke Ad Creative Strategy
Working hand-in-hand with Simba Sleep, we developed a completely new ad creative strategy tailored for TikTok. The goals were as follows:
Capture Immediate Attention

:

The first 3 seconds had to feature a compelling hook.

Create Engaging Visuals:

Fast-paced scenes with native transitions to maintain user interest.

Aural Impact:

A balanced blend of voiceovers and upbeat background music.

Dynamic Text Overlays:

Engaging, fast-paced text to capture and retain attention.

We aimed to design creatives that were entertaining and

native to TikTok

but also served the objective of introducing Simba to a new audience and educating them about the product's benefits.
Measurement and Optimisation
Measuring campaign effectiveness was a crucial aspect of our strategy. After ensuring the proper installation of the TikTok pixel to accurately capture essential events, we faced the challenge of comparing TikTok metrics to those from other platforms. We built reports that examined user behaviour post-click, comparing it directly to how audiences engaged through Meta.
Given that Simba Sleep mattress is a higher AOV considered purchase, we needed to built reports that would allow us to gauge how does TikTok traffic compare to core acquisition channels. Utilising both pixel and last click data we have mapped out the entire user journey post click to effectively measure and assess how user moves through the funnel. 
Results have been impressive – when it comes to pure CPMs, we were achieve almost 30% lower CPMs compared to core acquisition channels. At scale, for a mass consumer brand that is optimised for conversions this was important. Whilst lower CPMs are notable, we have also managed to significantly drive our cost per initiate checkout down, which decreased -62% compared to previous 6 months period. Almost a year later, TikTok now plays an important role in Simba's user acquisition stack.
Measuring user behaviour post click. Each step leading up to purchase is equaly as important. We want to reconcile platform and last-click data to inform decision making, identify where friction lies post click.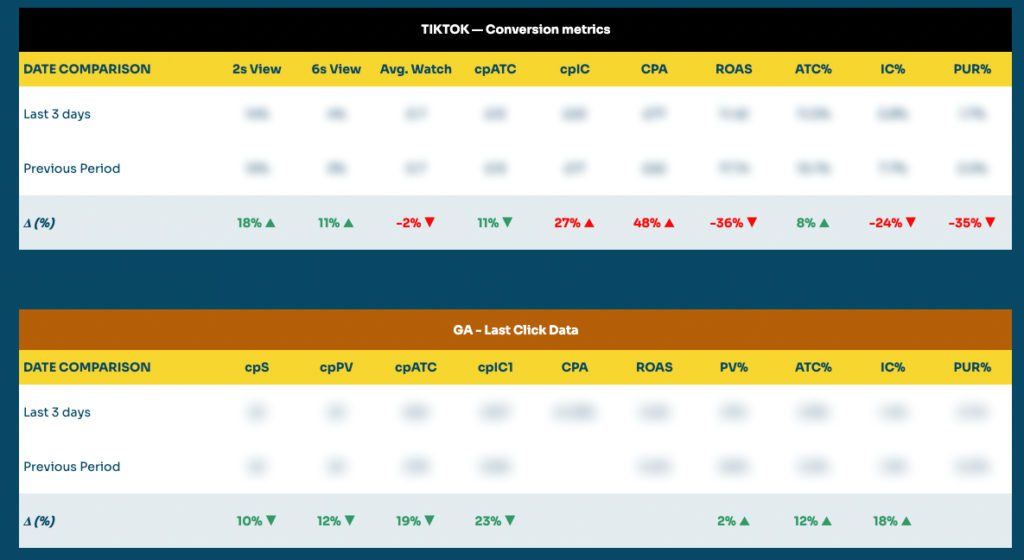 Monitoring traffic quality and engagement is critically important. Users that don't engage or bounce immediately post click most likely will not convert. Monitoring engagement metrics signal where we need to prioritise our optimisations.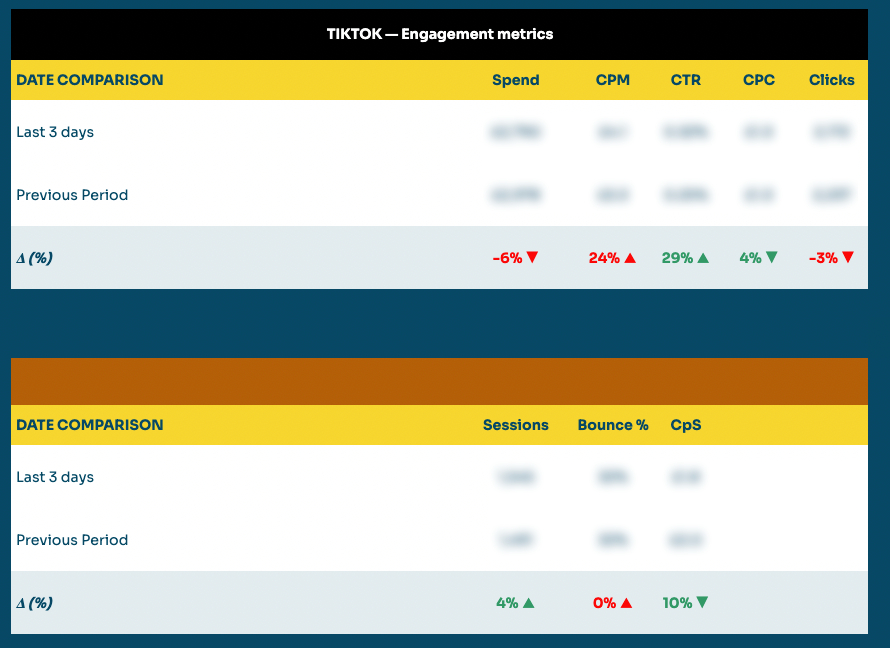 Ready to unlock growth for your brand? Let's start a conversation about how the Highrise Blueprint can help you achieve your business objectives.
hello@thisishighrise.com
We'll be in touch within 24 hours.
Highrise Marketing
Colonial Building
59-61 Hatton Garden, London
London EC1N 8LS